Super quality electronic auto locker for offices, Jails, Malls,Water parks New Jersey, New York, Pennsylvania, Delaware and beyond. National Lockers and Shelving.
Electronic Lockers
Our electronic lockers allow access to the locker using non key methods such as numerical keypad, RFID card, bar code, or biometric access.
Sophisticated Technology, Simple to Use!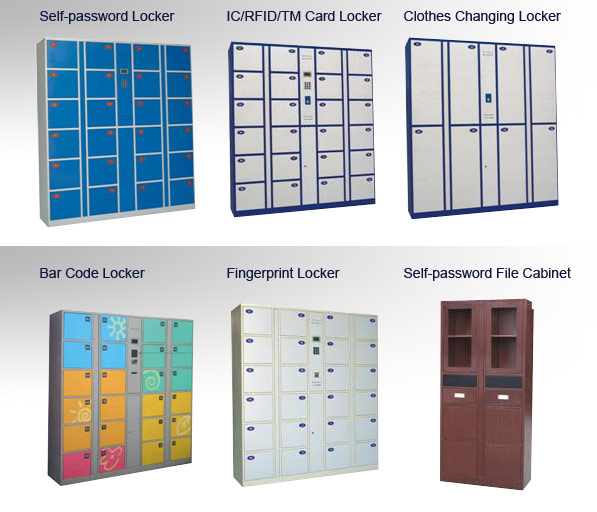 We Build Customized Storage Solutions for You!
National Lockers & Shelving has a simple model that has served as the foundation for our success. We go far beyond offering unique technology that makes you money and makes your customers' visits more enjoyable. It's the entire package. We refuse to leave anything to chance. Our entire focus is looking at things from your prospective. That is part of what makes us unique as well as one of the largest providers in the US.
We pride ourselves on taking unused and needed space and providing you with the perfect storage solution for your venue's particular needs. We know that the customer experience is what it is all about. With our knowledge and locker management expertise, the decision to partner with National Lockers & Shelving is an easy choice. We provide a worry-free solution including the perfect product and lifetime support and the best warranties in the business .
We invite you to look through our website designed to help you to make an informed decision on choosing rental lockers, for sale lockers, New & Used. If there is something that you can't find, please call or e-mail us. No one knows more about lockers and we are here to help 24 hours a day 7 days a week.
Product Lines Offer Focused Solutions for:
Amusement Park,Water Parks,Ski Resorts,Correctional Facilities,Resorts,Hotels,Beaches,Trade Schools,Tennis Clubs,Municipalities,Hospitals,Skating Rinks,Shopping Malls,Cruise Terminals,post Offices,Marinas,Karate Do Jos,Bus Stations,Train Stations,Airports,Ferries,Golf Clubs,Events,Archery Ranges,Stadiums,Arenas,Go Cart Tracks,Concert Venues and so much more.
Construction
All welded
16 gauge pan reinforced doors
18 gauge body parts
Rust treatment prior to painting
Baked powder coat finish
Hd floor supports
Choice of 20 colors
Technical
110V/220V
Less than 30W energy consumption
Temperature -20 to 110 F
Moisture 10% – 90%
Approx. 400# per group
Electronic Features
All high performance controls
Pin pad
Thermal printer
Bar code scanner
Rfid reader
Biometric (fingerprint) scanner
Magnetic swipe card reader
Back-up battery w/6 hr. over time alarm
Auto lock when tampered
Mechanical & electronic mgmt over rides
Thermal detectors
Bill reader
Easily read LCD screen
Internet access / network
Management system
Customer Access
Self set pin number
System printed bar codes
Magnetic swipe cards
Biometrics (fingerprint)
RFID cards
Fee or Free
Credit card acceptance
Bill or currency acceptance
Private card systems
Entry Options
PIN Number
Password
Bar Code
RFID Card
Fingerprint
Phone