We are the professional company to provide ELECTRONIC LOCKERS,BIOMETRIC LOCKERS,VENDING LOCKERS,METAL LOCKERS,RFID LOCKERS,BAR CODE LOCKERS,FINGERPRINT LOCKERS,PIN NUMBER LOCKERS.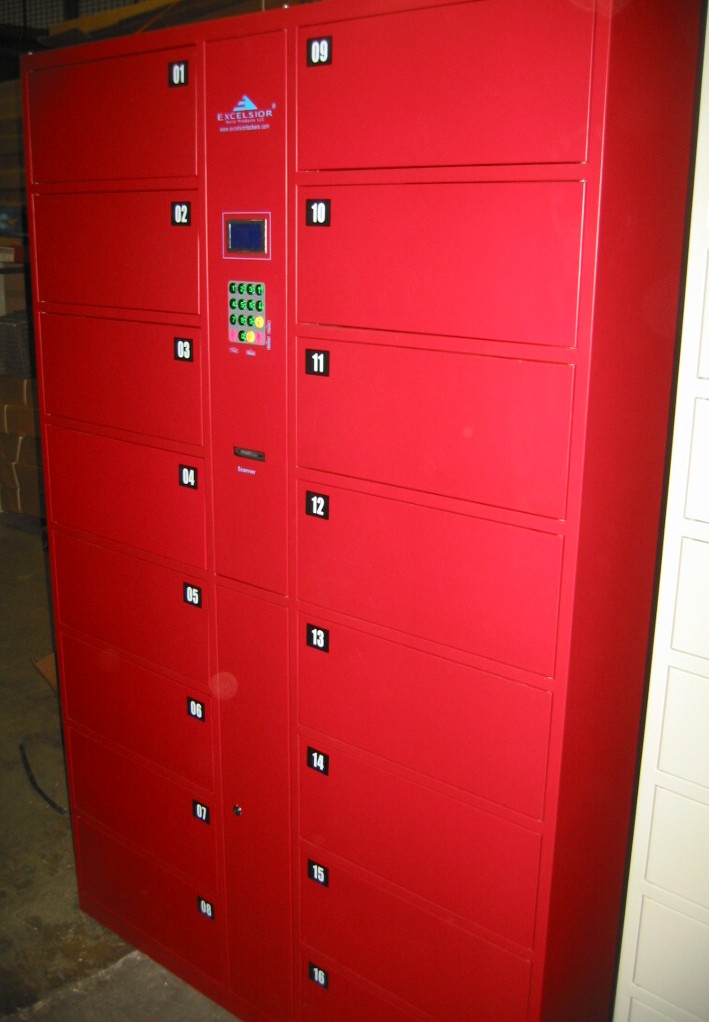 Construction
All welded
16 gauge pan reinforced doors
18 gauge body parts
Rust treatment prior to painting
Baked powder coat finish
Hd floor supports
Choice of 20 colors
Technical
110V/220V
Less than 30W energy consumption
Temperature -20 to 110 F
Moisture 10% – 90%
Approx. 400# per group
Electronic Features
All high performance controls
Pin pad
Thermal printer
Bar code scanner
Rfid reader
Biometric (fingerprint) scanner
Magnetic swipe card reader
Back-up battery w/6 hr. over time alarm
Auto lock when tampered
Mechanical & electronic mgmt over rides
Thermal detectors
Bill reader
Easily read LCD screen
Internet access / network
Management system
Customer Access
Self set pin number
System printed bar codes
Magnetic swipe cards
Biometrics (fingerprint)
RFID cards
Fee or Free
Credit card acceptance
Bill or currency acceptance
Private card systems
Entry Options
PIN Number
Password
Bar Code
RFID Card
Fingerprint
General Features
Unique password generation technology and encryption technology together ensure information oneness amd safety
Internal data saving in case of power cut-of
Auto-lock when there is illegal operation of locker, ensuring the safety of the locker of abnormal operation.
Automatic alarm when there is illegal operation of locker
Over-time alarm when the door is still open after normal claim operation
Advanced password can be open the box in the special circumstance
High security, network control and low maintenance.
Battery back-up 6 hours minimum for power failure.
Coin-feed function.
Cabinets can be different colors
Special function are made to order.
Prime grade mild cold-rolled plate, body 1mm, frame 1.5mm
Rust-proof treatment
Electrostatically applied epoxy powder with the surface.
Phone
Email
Request Catalog